Making Space
On November 18th, 2017, I had the good fortune to visit the Lincoln Park studio of the sculptor Richard Hunt. Since 1971, Richard has worked on his sculpture and drawings in a former Chicago Transit Authority power substation. That visit inspired a suite of images illuminating the diverse spaces artists use to conceive of and make their work.
After fleshing out my idea with friends and reviewing numerous existing books on artists' studios, I felt confident that I could create a uniquely nuanced book. Making Space was a five-year project, interrupted by Covid, photographing 166 artist studios in Chicago, resulting in around 5000 images. Each studio visit with two hours of photography ended with an hour of recorded conversation with the artist. I explored the studio as a reflection of artists and their practices. In the process, the temperament of creative people and where they work is revealed. To that end, a wide range of artists, in all aspects of gender, practice, and defining circumstances, are included.
The book represents 119 Chicago artists with 94 studio photographs intermingled with 80 artists' quotes. Wide angle, midrange, and closeup views are the basic template for an interpretive approach illustrating an extraordinary diversity of spaces. The conversations touched on all things Art, from the individual artists' relationship with their studio and how that studio models their practice outward to such questions as what art is, why make art, and art's personal and public impact. The combination of quotes and images illuminates the intersections of thoughts and structures, stories, circumstances, and ambitions and their material realization.
---
At long last, Making Space, will be released in late July or early August 2023.
When I began this project I had a general idea of the book I wanted to make. The book I crafted exceeded my wildest expectations. More than an expression of the Chicago artist community, the book documents my evolution as a photographic artist.
I am thrilled to offer a couple of options to help fund the printing.
Options include:
9.5" x 13" book
*A special edition of 99 signed and numbered books with an 8.5" x 11" signed and numbered archival pigment print of one of the book's images.
The buttons on the right include a button for the signed book and a copy of the book with 11 possible print choices.
When the edition of 9 photos for each image has been sold, the button is removed.
If you prefer to order by another means or need international shipping, please contact me at 312.735.5114 or mark@balloggphoto.com to make arrangements.
Making Space Book Prices:
Option #1:
Image #1 (8.5" x 11") Archival Print and Signed Making Space Book — $200.00
Option #2:
Image #2 (8.5" x 11") Archival Print and Signed Making Space Book — $200.00
Option #3:
Image #3 (8.5" x 11") Archival Print and Signed Making Space Book — $200.00
Option #4:
Image #4 (8.5" x 11") Archival Print and Signed Making Space Book — $200.00
Option #5:
Image #5 (8.5" x 11") Archival Print and Signed Making Space Book — $200.00
Option #6:
Image #6 (8.5" x 11") Archival Print and Signed Making Space Book — $200.00
Option #7:
Image #7 (8.5" x 11") Archival Print and Signed Making Space Book — $200.00
Option #8:
Image #8 (8.5" x 11") Archival Print and Signed Making Space Book — $200.00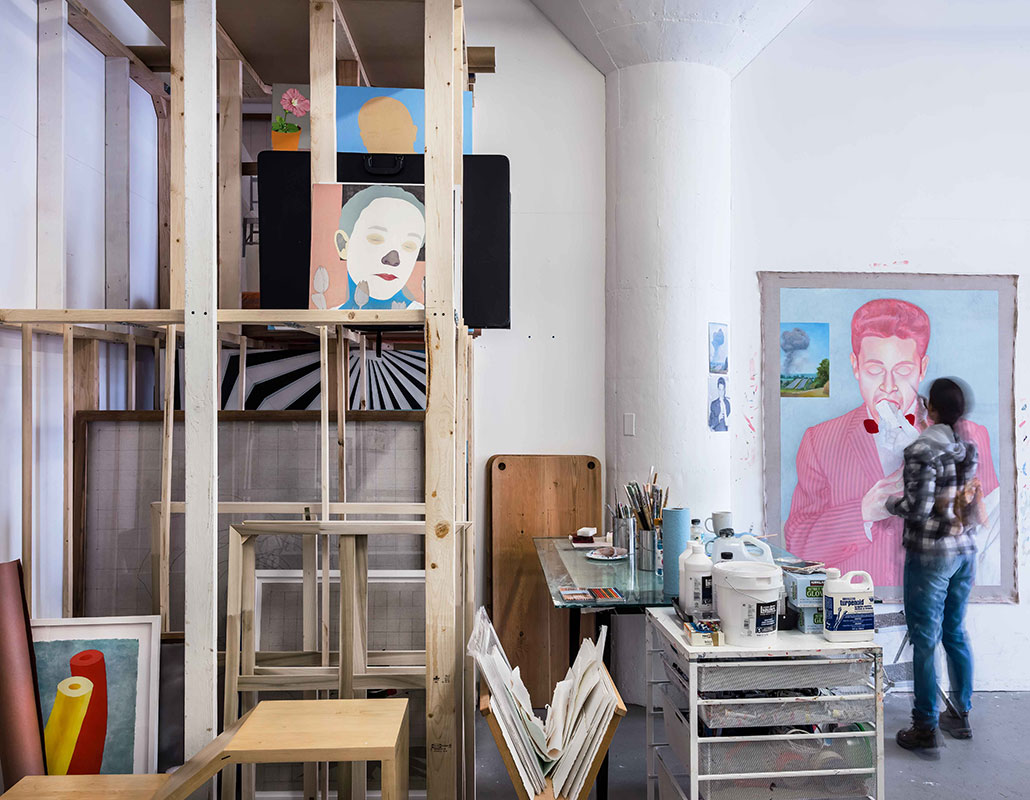 Option #9:
Image #9 (8.5" x 11") Archival Print and Signed Making Space Book — $200.00
Option #10:
Image #10 (8.5" x 11") Archival Print and Signed Making Space Book — $200.00
SOLD OUT
Option #11:
Image #11 (8.5" x 11") Archival Print and Signed Making Space Book — $200.00
Option #12:
Making Space Book — $75.00
+$8.00 shipping/handling (per book) to US; email for international shipping quote
To purchase limited edition prints please email mark@balloggphoto.com